As scientific techniques advance, our understanding of human milk is becoming more detailed. The Dispatches documentary on Channel 4 in the summer of 2018 helped highlight many of the barriers women in the UK face in breastfeeding their babies, and created an amazing scene to demonstrate the complexity of human milk. 100 volunteers gathered on the Queen's Quad at Imperial College London on a beautiful summer's day, and heard Dr Natalie Shenker and Dr Simon Cameron.
Click on the picture of Kate Quilton to watch!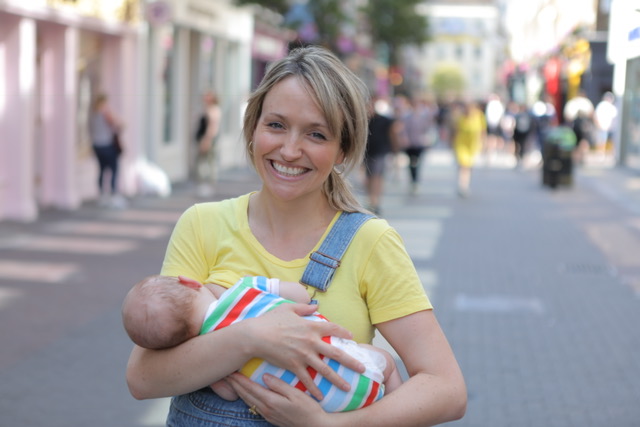 Channel 4 and Love Productions have kindly allowed us to share this clip – please use for educational purposes.