The lovely Daisy Rae of SouthonDesigns has created beautiful cards for sale on Etsy for years. As of this week, 40 p from each card sold will be donated straight to the Human Milk Foundation.
Browse and order Daisy's cards here!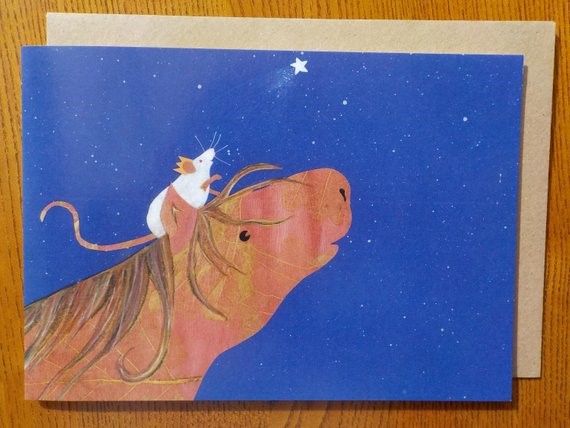 Daisy wrote to tell us:
"I am choosing to support the HMF through my work because a close friend's daughter was born at 24 weeks in 2014. Whenever our daughters meet up for play dates I am reminded what a miracle she is. The breast milk she received in the first year of her life was truely lifesaving. The thought that some mothers might be struggling or unable to feed their babies made me realise how important donor milk is.
SouthonDesigns, my small card and print business was started a year ago. I am a collage and felt artist based in the Wye Valley, Wales.
I studied children's illustration years ago but after university went into childcare and teaching art in primary schools. After my daughter was born in 2015 I found myself at home with more time to focus on my artwork.
The cards and prints you see in my shop are handmade from the wool of my Dad's sheep or printed from original collaged images. For my collages I use water soluble wax crayons, pencil crayons and acrylics to create pretty handmade papers. Then I cut and stick them into shape.
As well as my online shop I sell cards locally in community shops and cafés. I am hoping to bring out note books, birth prints and other gifts in the near future."
We hope you love Daisy's work as much as we do!