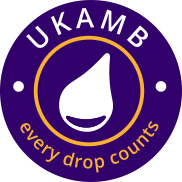 Human milk banks provide an essential service for preterm and sick infants in hospital.
Their aim is ensuring the safe and assured provision of screened, specially heat-treated donor human milk when there is no or insufficient maternal breastmilk. Milk banks in the UK follow the recommendations published by the National Institute for Health and Care Excellence (NICE) in its clinical guideline for the service operation of Human Milk Banks. This guideline encompasses all the steps in the process from the recruitment and support of the women who choose to donate, to the processing and transportation of donated milk. Milk banks have a duty of care to supporting the women who choose to donate their milk, which is taken very seriously.
There has been an increase globally in the commercialisation of human milk and this has extended in very recent years to the UK. The introduction of profit motives has raised concerns about the safety of the products and the ethical standards within this new industry amongst experts within the milk banking and lactation support as well as among dietitians and clinicians. A Safety Alert from UKHSA regarding Mothers Milk Fortifier, produced by one such commercial company, Neokare, was issued in December as a result of high levels of lead detected in some batches of this product, and the Food Standards Agency confirmed in January 2023 that all products produced by Neokare are to be recalled while their investigations continue. The FSA make clear that donor milk from non-profit human milk banks is unaffected by this recall.
Previous research has shown that levels of lead in breast milk are low, even in regions with high environmental exposure to lead. Since active public health measures to reduce lead in the environment, levels of lead in the UK are now low.
There is no suggestion from the UKHSA statement that the high levels of lead detected arose from the milk provided. We await the results of ongoing investigation by the relevant authorities, but are reassured that donor human milk from the UKs 14 non-profit human milk banks remains a safe option for meeting neonatal nutrition needs where there is a shortfall of maternal milk.
Dr Gemma Holder                              Gillian Weaver                                   Dr Natalie Shenker
Chair of UKAMB                                 HMF Cofounder                                HMF Cofounder